Written by
Kristie Prinz
on Tuesday, May 3rd, 2016
Print This Post
Are  your SaaS customers really signing an agreement that is effective for your business?  How do you even know if your SaaS company is working with a customer agreement that is sufficiently protecting your business?
The Silicon Valley Software Law Blog's author Kristie Prinz is presenting a webinar on June 13, 2016 at 10 a.m. PDT on "Best Practices for Negotiating and Drafting Effective SaaS Customer Agreements" which will explore these topics of concern for SaaS companies.  At this webinar, you will learn the following:
What makes an effective SaaS customer contract?
What terms should you include in your SaaS customer contract to protect your business?
Common drafting problems in SaaS customer contracts
What drafting problems frequently result in customer disputes?
How can these drafting problems be avoided?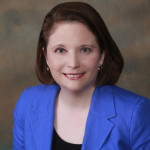 Ms. Prinz's practice focuses on advising early stage and small to mid-sized businesses on the negotiation and drafting of complex commercial transactions in the software, hardware, Internet, health technology fields of practice, as well as other related high tech and life sciences fields.  Ms. Prinz is a regular speaker, media contributor, and author on technology law, intellectual property and entrepreneurship issues.  Ms. Prinz has developed particular expertise in advising SaaS companies in negotiating and drafting their customer agreements.  Ms. Prinz is a graduate of Vanderbilt Law School and is licensed to practice in the states of California and Georgia. To register to attend this webinar, please sign up here:
link.